Discover how we transform a prospective consumer into a long-lasting customer.


A consumer reaches our database with
a certain intent.
With our personalized marketing engine and O&O, we educate the consumer on the products, services, and offers that best fit their needs.
Convert


New Customer Acquisition
Drive high-intent quality customers at low cost to
national brands.
High-ROI performance marketing.
Our technology predicts future engagement & intent to drive the right consumer to the right brand at the right time.
Benefits to the Ecosystem


70+
Enrichment Partners Get:

220M+
Unique Consumers Get:

220+ Million
Unique Consumers Enriched in Real-Time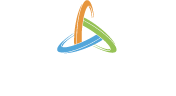 Right Message to the
Right Consumer at the
Right Time